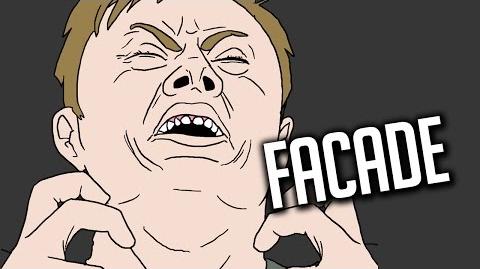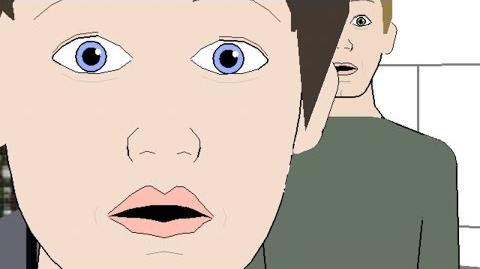 Wall collision
Edit
Sometimes, the player can be able to warp out of the apartment by walking backwards into hell. This causes an actual death game over, as Trip will also phase through the wall and snap your neck like the lady in P.T.
Opening the door from outside the apartment room
Edit
A YouTuber named "jerma985," who used to do many fake Facade glitch videos, explained a glitch of being able to open the door of the apartment room from the outside. This is due to the fact that you can still warp through walls and that the game has a mechanic where clicking one side of the door causes the player to knock and one side allowing the player open and close the door.
Trip/Grace stuck at door during bad ending
Edit
If the door is left open while Trip or Grace decides to leave during one of the bad endings, either one accidentally closes the door, causing them to not actually leave the apartment, but get stuck. In the meantime, you can say Melon while Trip or Grace has left.
Racism glitch
Edit
If you have a new version of Java installed or a better operating system, Trip's violently racist voice lines may not play properly, due to an abandoned and antiquated .mp3 codec they are uniquely coded in.
Black-face Trip
Edit
In some instances of the game, Trip's horrendously racist blackface routine may not play properly, causing the game to just skip the game, causing the player to miss out on valuable characterizationification.
Trip's dick is tiny lol
Community content is available under
CC-BY-SA
unless otherwise noted.